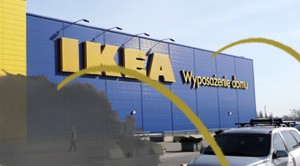 Virtus Pro Fans Raid Local IKEA
— March 18, 2015
Following the ESL One CS:GO championship in Katowice, waves of disgruntled Virtus Pro fans descended upon the nearest source of "Swedish cultural corruption," a local IKEA, in an all-out raid.
The VP fans used their cell phone cameras to flash past the lone security guard but were easily defeated by a coordinated group of Swedish IKEA employees, who strategically placed their store's "No Smoking" signs in critical showrooms.
The mob quickly advanced through the store and was able to shatter SVALKA boxes and smash several BORGSJÖ units, but without a minimap, quickly became lost in IKEA's labyrinthine floor layout and could not locate a suitable bomb site.
Sources say that several of the fans were quickly distracted by a pile of overcooked KÖTTBULLAR, boosting each other over the kids' daycare ball pit and into the kitchen storage area.
"We were able to destroy their security cameras by climbing on top of a bunk bed that we unboxed and assembled ourselves," said one VP fan, who added: "Unfortunately, the instruction manual was less helpful than a CS:GO Lounge bet-prediction analyst."
The riot quickly also lost momentum when several VP fans were forced to rotate back to the store's bathrooms after drinking Pascha-branded energy drinks.
The Swedish employees celebrated their successful defense by slowly pointing at the back of each others' uniforms and while staring menacingly into the security cameras. Several hours later, IKEA Corporate removed the video.
If you like our content, please consider supporting us through our Patreon.