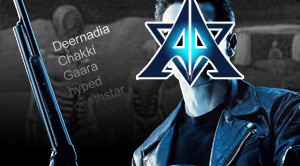 Team Archon Hires Temporal PR Firm
— March 19, 2015
Following negative backlash on Reddit for their allegedly unfair Pinnacle 4 invites, Team Archon has turned to public relations firm Time Walk PR to help manage the situation.
"Team Archon feels that if only we could fashion a time machine in order to travel back and prevent Backspace from ever speaking about this issue, we could effectively cover it up," said a large Firebat-shaped anthropomorphic sock puppet piloted by Jason 'Amaz' Chan. "Then we will use this same machine to stop myself from saying what I am saying right now."
Sources have indicated that Team Archon's new strategy has already put in motion, as they have deleted several comments by Brent "Backspace" Kaskel, listed below:
1. "I'm the one that did all the invites and do I want my players to play? Yes!!"
2. "We can always just delete our comments before they save them."
3. "They appear to be screenshotting what I am saying before I can delete."
4. "The lizard people have informed us of their invasion on March 20."
"The first piece of advice we gave to Archon was to coin out a stage one jump to change their logo," said Time Walk's head chrononaut. "People tend not to trust illuminati stars of david."
When informed of the PR firm's plan on stream, Amaz reportedly reacted with several minutes of mouth-agape speechlessness while flailing his arms and flying backward in his chair.
To pre-celebrate the successful PR campaign, Time Walk presented special edition watches that only ticked backward to all Team Archon members not named Backspace. Amaz thanked the company with several minutes of mouth-agape speechlessness while flailing his arms but was unable to move backward as his chair was already out of position.
If you like our content, please consider supporting us through our Patreon.