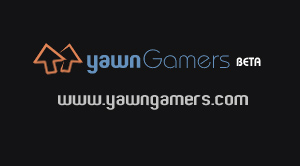 yawnGamers.com Launches Successfully on Reddit
— April 10, 2014
The European competitive gaming news website
yawnGamers.com
launched today with a spectacular Reddit.com link submission that attracted nearly 900 upvotes in just one hour. The link was submitted by user notYawnGamers and was accompanied by twenty other completely unrelated link submissions so as to carefully circumvent Reddit's spam rules.
Reddit's recent ban of the ESPORTS pageview accumulation website onGamers.com has left many fans and players wondering what to do now that their traffic cannot be subtly guided toward one website.
"One cannot run a site like http://yawnGamers.com without suckling at Reddit's traffic teat," said reporter Reynaud "Slasheur" Bréslau from yawnGamers HQ in Poland. "http://yawnGamers.com will not repeat onGamers's mistakes. http://yawnGamers.com."
While most fans are celebrating yawnGamers's European news perspective as well as its Reddit-friendly focus, critics believe that the new website may be owned by the same people behind onGamers.com.
"yawnGamers is entirely different than onGamers and they should both get invites to LCS," said Alex Garfield, owner of American gaming team Evil Geniuses.
"I agree," said Alliance's Swedish team owner Aleksandr Karføld, who briefly paused to adjust his monocle and realistic-looking mustache.
yawnGamers's own киборг Мaтт wrote:
Reddit 2014-04-10 Patch Analysis:

Changelog
● onGamers.com banned
● yawnGamers.com remains unbanned

"yawnGamers's Warsaw office is way better in every way than onGamers HQ in shitty San Francisco," said ESPORTS historian Dukan Tarcze. "Especially racially."
He added, "Baise Slasheur."