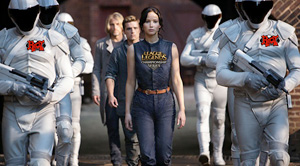 Riot's Season 4 LCS Contract – Page 2
— December 5, 2013

In the wake of yesterday's uproar about Riot's ban on streaming other games, ESEX has obtained an exclusive look at the second page of the Riot Season 4 LCS contract.
Click to Enlarge!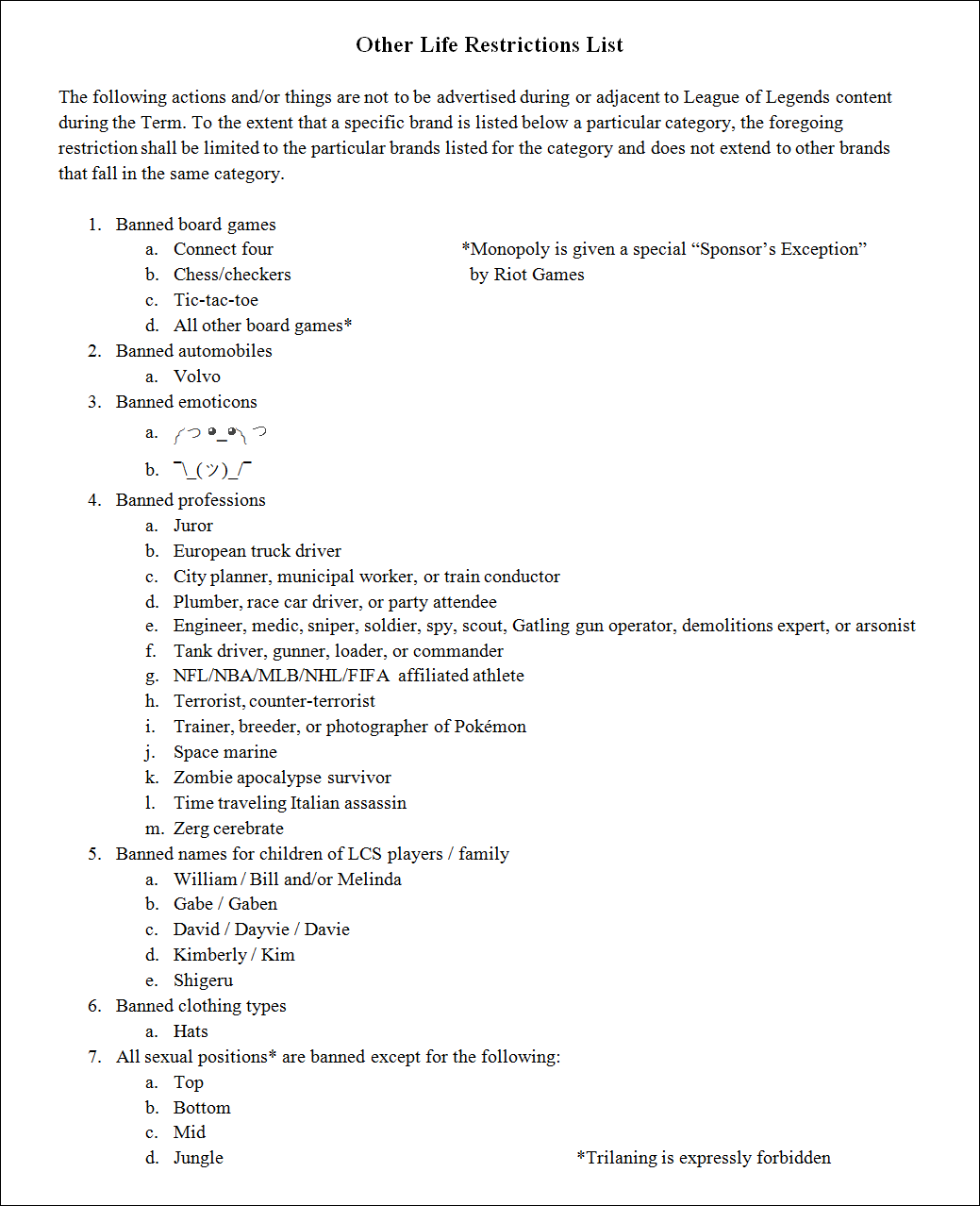 In response to the growing controversy, Tencent Holdings announced the "Summoner Games," an annual event in which one game franchise aged 12-18 from each of the twelve other major game publishers are selected in a lottery to compete in a televised battle to the death as a tribute to League of Legends.
The event will be streamed on Twitch.TV and viewers can sponsor their favorite franchises. "These insolent studios need to be reminded of their true overlords," said Darth Beck, President and CEO of Riot Games.
About Us
ESEX is a humor and entertainment website centered around the ESPORTS scene.
Want to write for ESEX? Tell us why, and include a few ideas in your message.
ESEX has ads because we like money. Please consider disabling adblock if you enjoy our content.
Popular Articles
— February 27, 2014

Riot hopes that its "Hexakill" game mode can finally solve the troublesome issue of 2v1 lanes.

— December 18, 2013

With the recent addition of ranked matchmaking, NA based Elo creationists have issued a server-wide ban on playing ranked matches.

— August 7, 2014

Russian President Putin states that there will be consequences if Axiom pulls out of DreamHack Moscow.
Categories