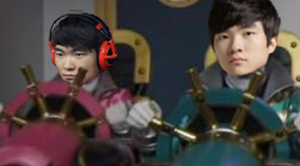 SKT Region Receives Improved Seeding at Worlds
— May 15, 2016

For years, Riot Games has struggled to make 50% of their esports season feel interesting or relevant to fans. To prevent their fans from entering hibernation between October and June, Riot has changed the 2016 Mid-Season Invitational to affect seeding for Worlds, a revision only discovered by a panicking Ocelote halfway through MSI group stages.
"Fans have complained that Worlds is the only international LoL tournament that really matters," said Whalen "Magus" Rozelle, Director of Esports and poor man's Nick Allen. "We have fixed this by making MSI emphasize that Worlds is the only international LoL tournament that really matters."
Due to an excellent performance at MSI, both Flash Wolves and SK Telecom T1 have earned improved seeding for their respective regions at this year's Worlds. LMS now has a top four seed in the group stages of Worlds; similarly, SKT has a top one seed for accepting the 2016 Worlds trophy, after humoring the top non-SKT team with a show match.
"Yes," said MonteCristo.
"When we looked at the numbers, we discovered that we were spending a good 75% of our budget for Worlds on convincing people that SKT wasn't going to win again," said Magus. "The new arrangement has saved us several million dollars, which we could spend on regular team audits, soundproof booths, a spectator client for Worlds games, or even decent SKT skins. However, we've decided to order another song from Nicki Minaj."
To keep the newly-formed SKT regions interesting, Riot will employ a time machine to pit both past and future iterations of SKT against one another. Critics expect the first match of the season, between 2016 MSI Finals SKT and 2016 MSI Groups SKT, to be a complete stomp.
At the time of writing, fans were already bandwagoning 2019 SKT, a collective of five corporeal bodies referring to itself as "Faker."