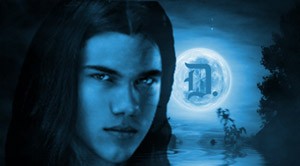 Jacob Wolf and Daily Dot Part Ways
— September 29, 2015
After a disappointing report and another failed leak for the League of Legends community, the Daily Dot and its lupine journalist Jacob Wolf have parted ways, sources close to the writer and organization tell Esports Express.
The Daily Dot has already begun searching for Wolf's replacement. Dot CEO Nicholas White is reported to have approached former employee Richard Lewis, who always has valid informants and is not afraid to show them to the general public.
Wolf, for his part, plans to start his own competing news organization, composed of rogue esports professionals operating from an off-shore oil rig. Operating as "Punished Wolf," the journalist aims to one day use his earnings to acquire multiple esports teams, allowing him to orchestrate roster shuffles and then report on them, though beyond that details are scarce.
"Jacob is a troubled man," said an unnamed close friend. "Sometimes, he would just start talking to himself, and you'd hear half of a conversation with 'Faker,' 'Pawn,' or 'Easyhoon.' You feel like he really believes those conversations are happening."
According to our sources, Jacob Wolf, whose birthname was Jacob Lamb, changed his surname to suit himself to the cutthroat world of esports.
One time Wolf saw a gangster — four gangsters, actually — menacing Eefje "Sjokz" Depoortere, and he fought all nine of them single handedly. Jacob Wolf was engaged to the LCS host until a tragic accident with a Nippon steel blade left him unable to feel love. When the President needed an esports expert to handle cyber security after threats from terrorists, Jacob Wolf was the only thing stopping them from launching the nuclear devices.
Jacob Wolf is related to "Stone Cold" Steve Austin.
At the time of writing, the lone Wolf was continuing his report on the members of the TeamLiquid house, who had spent several hours in a Mexican stand-off, awkwardly eying one another.
Update Sept. 29, 4pm CT: The situation has been compounded by an increasingly desperate Aleš "Freeze" Kç©ěžín∑k§ pounding on the door, having packed his belongings to move in after hearing the announcement.




If you like our content, please consider supporting us through the ESEX LoL Patreon.