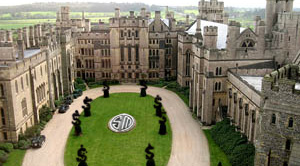 Riot Fine May Delay Construction of Bjergsen Money Castle
— January 24, 2014
Søren "Bjergsen" Bjerg informed reporters today that his recent fine from Riot Games may interrupt the construction of his personal money castle by up to 43 minutes, much to the dismay of the young TSM midlaner.
Bjerg's castle, The Bjergsfort, is a continuation of the popular tradition among the members of Team SoloMid to erect extravagant palaces out of the money they earn. The custom started rather modestly in Season 2, when Reginald rebuilt the TSM gaming housing using $100 bills glued together with gold mortar, but recently has expanded significantly, with anywhere between one and two mansions per player. These residences are often operated and maintained by a staff composed entirely of ex-pros from other games who are paid exclusively in retweets and residual stream viewers.
Despite being the newest member of TSM, Bjerg had planned to hold the opening ceremony of his money castle on March 31, complete with ice sculptures of all seventeen Danish Royal Family members and a functioning Legoland. Now, Bjerg predicts that the $2,000 fine from Riot Games, due to "some rule violation or whatever," could delay completion by nearly an hour as he wheelbarrows emergency funds from a nearby money warehouse.
"I guess the only good part is that Dyrus has agreed to let me stay in the Big Pillow for a few more days," said Bjerg, referring to Dyrus' mansion, a two-acre pillow stuffed with dollar bills and the feathers of extinct birds.
ESEX reports that the delay will not affect the economy of the greater Los Angeles area, as Cloud 9's liquid silver powered space ships remain operational, their diamond hulls glistening in the California sun.