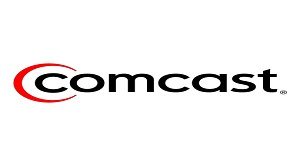 Comcast Holds High Latency Bootcamp for EG
— June 4, 2016
Sponsored by new partner Comcast, Evil Geniuses has emerged from their grueling training under extreme Internet conditions. After their so-called "Last-Mile Camp," featuring skin-shearing pings of up to 1200 ms and bandwidth denial that could eviscerate a bull elephant, the NA organization now feels prepared for both Internet in the Philippines and DDoS at The International.
"When I started playing Dota, I had to telegram my clicks to the server," said Clinton "Fear" Loomis. "We'd have to physically cut our copper lines to cancel animations."
"I still have to do that," interjected Canadian Kurtis "Aui_2000ms" Ling.
Players on the Dota 2 squad will now have to sign a four-year contract. If they wish to leave, they must work through fifteen hours of customer service and pay a cool 20 to bribe Comcast IT into wiping their names from the company's calling lists.
"Unfortunately, we may not be able to attend TI6," stated team captain Peter "PayPremiumonDemand" Dam. "The tournament happens near our data reset date and we'll be throttled out the ass by then."
Comcast also announced a deal with WESA/ESL, abbreviated as WEASEL.
"Comcast shares our vision of immobilizing our respective industries across entire continental markets," said James "Kennigit" Lampkin, who ascending to the position of customer service manager after having a shard of proprietary router shoved through his heart. "With a new multi-billion dollar corporation at our side, now we're a powerful force in both Europe and North America."
"Where is FaZe Gaming? Let's go murder them," he added.
"I have painful wasps in my hands," said Ken 'Hot_Bid" Chen.
At the time of writing, Evil Geniuses had changed its name to reflect its new sponsorship; it will now be known as "Evil."