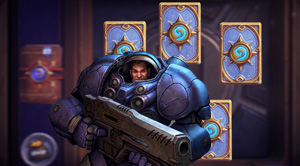 StarCraft Hearthstone Pack #1
— January 22, 2014
About Us
ESEX is a humor and entertainment website centered around the ESPORTS scene.
Want to write for ESEX? Tell us why, and include a few ideas in your message.
ESEX has ads because we like money. Please consider disabling adblock if you enjoy our content.
Popular Articles
— March 3, 2014

An unexpected growth found in the SC2 player base this month could prove to be deadly.

— February 11, 2014

Team SoloMid has acquired the entire Heroes of Newerth franchise.

— January 23, 2014

A recent study done by Dota 2 scientists have determined the exact amount of acceptable "try" in a public game.
Categories