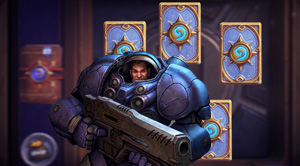 StarCraft Hearthstone Pack #1
— January 22, 2014
About Us
ESEX is a humor and entertainment website centered around the ESPORTS scene.
Want to write for ESEX? Tell us why, and include a few ideas in your message.
ESEX has ads because we like money. Please consider disabling adblock if you enjoy our content.
Popular Articles
— December 18, 2013

The League of Legends community reacts to Riot fixing the Europe West server lag.

— December 12, 2013

Everything you need to know about the Alliance and EG ownership situation and eligibility for Riot's League Championship Series.

— January 2, 2014

The new Quantic CEO has decided to write an open letter to all Korean progamers.
Categories