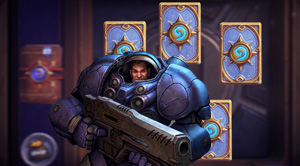 StarCraft Hearthstone Pack #1
— January 22, 2014
About Us
ESEX is a humor and entertainment website centered around the ESPORTS scene.
Want to write for ESEX? Tell us why, and include a few ideas in your message.
ESEX has ads because we like money. Please consider disabling adblock if you enjoy our content.
Popular Articles
— December 16, 2013

Dota 2 lead designer IceFrog's Gmail account was hacked today.

— December 19, 2013

MIT's Introduction to Computer Science Thursday 2:00 pm lecture now ends with sponsor shout-outs.

— December 6, 2013

Get a glimpse inside the inner workings of CLG and find out how they really choose their roster.
Categories