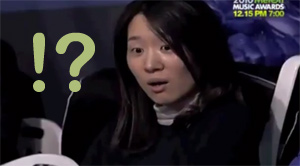 Top 9 Unforgettable StarCraft: Brood War Moments
— December 10, 2013







9. Leta's MSL Costume

In a scene with spacesuit and watermelon costumes, it takes real confidence to pull off cross dressing. The progamer here, Leta, can also do a backflip





8. StarCue's Backwards Headphones

StarCue will forever be remembered as "that headphones guy." The announcers try to keep it together but absolutely lose it when the camera cuts to them.






7. Daniel's Love Letter

Daniel, a Brood War fan from Austria, traveled to Korea in 2010 to watch Brood War but also to get a date with then-Samsung Coach Kim Ga Eul. For more of Daniel's adventures check out his blog about the experience.





6. Plaguu

Korean announcers always bring the hype, and this is one of the best examples.





5. Hyun's Drunk Ceremony

Hyun, a current StarCraft 2 player for Quantic, wins the MSL introduction ceremony competition.





4. Jangbi's Psi-Storms

Jangbi's seemingly imbalanced psionic storms (Brood War = no smartcast!) on NaDa's tanks receive the full boyband treatment from the fangirls.





Next page: The Final 3 Unforgettable StarCraft: Brood War Moments